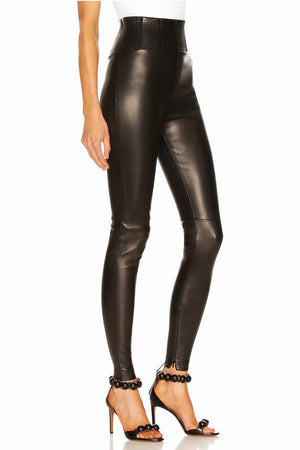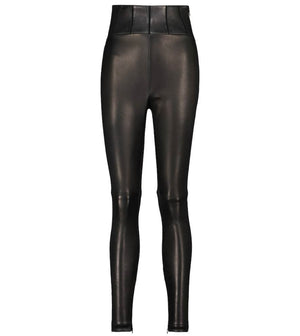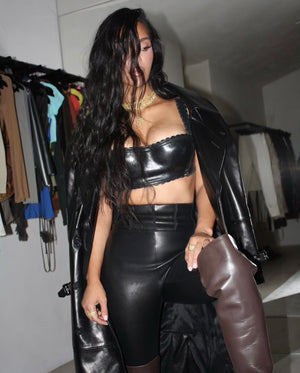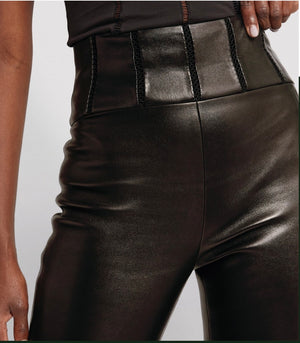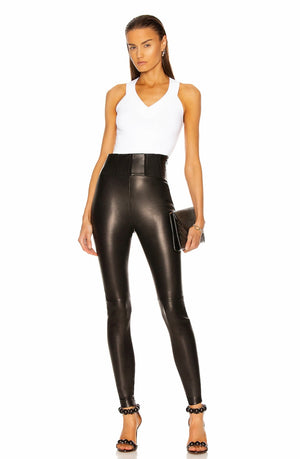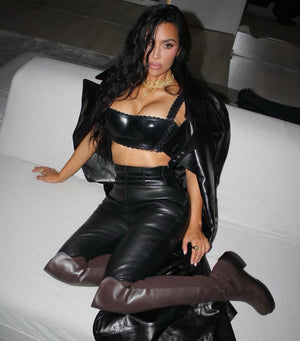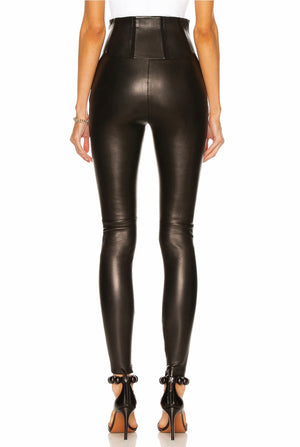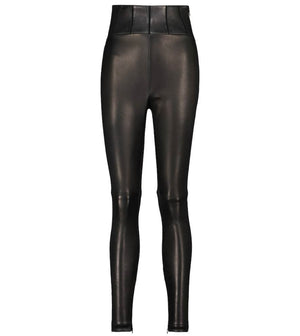 ALAIA HIGH WAIST CORSET LEATHER LEGGINGS
With their corset-like waistband…….
and figure-hugging fit, these Alaïa leather
leggings are alluring with a distinct edge.
They're designed to stretch and move with
the body, following the Maison's long-term
commitment to clothes that honour the beauty
of the female form.
Finished with a hidden side zip closure, and 
zippers and inner ankle.